Details
Type aanvraagUitzenden
Datum10-11-2020
Vacturenummer102552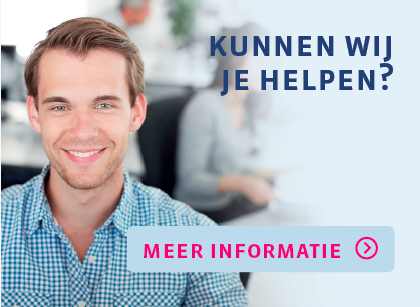 Financial Accountant
Functieomschrijving
For our client in Zoetermeer we are looking for a fulltime Financial Accountant to join the Accounting Team within our Finance Department in Zoetermeer. Due to the nature of the work involved, the role will be based in Zoetermeer and therefore remote working is not an option.
Seaway 7 is a uniquely capable and experienced partner for the delivery of offshore wind farm projects as well as specialist heavy lifting and cable installation services. With combined expertise in project management, engineering, procurement, fabrication, heavy lifting and cable installation services, Seaway 7 delivers these services in a comprehensive array of contractual structures including EPCI, T&I and BoP (Balance of Plant), to our clients in the offshore Renewables and Energy sector.
Key responsibilities:
Responsible for the Dutch payroll, vessel entities and Taiwan branch
Prepares monthly, quarterly and yearly statements on a statutory and consolidated level, analyses and investigates variances and take appropriate action when needed to ensure the accuracy of financial data.
Ensures that correct procedures are being used and that all relevant documents are in place and auditable.
Provides financial advice, maintain and support on the internal controls, accounting standards (IFRS) and month end closure.
Prepares legal entity forecast and ensures correct intercompany recharges
Prepares financial reviews of subcontractors and clients
Supports during interim, internal and year-end audits.
Assists with the preparations of the yearly financial statements.
Responds to financial inquiries by gathering, analysing, summarising and interpreting data.
Performs regular and proper entity balance sheet reconciliations and monthly analytical reviews.
Reconciles a wide variety of financial data for the purpose of maintaining accurate account balances and ensuring compliance with established accounting practices.
Performs monthly closing and all related activities for specific entities.
Ensures financial data is accurate, on-time and complete.
Functie eisen
Capability profile / Qualifications:
At least a Bachelors degree in Accounting, Finance or Economics.
At least 2-4 years of relevant experience in a similar position.
Experience with Dutch payroll is a must.
Deadline-oriented and able to work under pressure.
Able to plan workload and remain flexible for a certain level of ad hoc tasks.
Able to create structure and align monthly processes.
Takes ownership and has a hands-on mentality.
Works accurate and has an eye for detail.
Has an analytical mind.
Good communication skills to achieve strong working relationships.
Good understanding of International Financial Reporting Standards (IFRS).
Good understanding of accounting and financial reporting principles and practices.
Good command of Dutch and English, both spoken and written.
Excellent computer skills (Outlook & Excel).
SAP knowledge/experience is preferred.