Details
Type aanvraagUitzenden
Uren per week40
Datum15-12-2021
Vacturenummer102818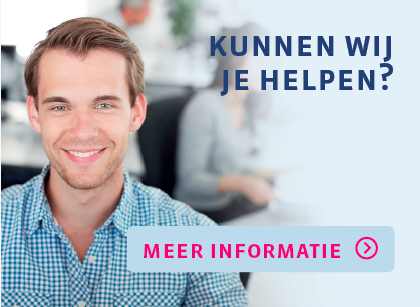 HR Assistant
Functieomschrijving
For an international company we currently have a requirement for an HR Assistant to support the business across various locations (such as Netherlands, Germany, Norway). The role is based in Zoetermeer for 40 hours a week.
The HR Assistant will focus on the onshore population providing day to day HR advice and support to a wide range of employees and managers across the company. The HR support team consists of 4 persons, yourself included.
Main duties & Responsibilities:
Assists in the delivery of an efficient, timely and accurate Human Resources (HR) service to managers and employees;
Provides HR first line support to Managers and employees;
Provides support to HR Business Partners in all daily HR activity as directed;
Responsible for delivering HR services within all country relevant employment legislation;
Creating and running SAP HR reports;
Ensuring the timely and accurate input of monthly payroll information;
Ensures compliance with all relevant functional policies, processes and procedures;
Performs administrative functions including routine reports and correspondence with employees;
Support employees who are ill and ensure compliance with local legislation;
Assists with the implementation of initiatives, promoting and developing constructive Employee Relations;
Maximises use of HR information systems to ensure delivery of accurate and timely information to customers and maintains the accuracy and compliance of data;
Ensures that the global data protection policy is adhered to at all times;
Tracking of contractors and liaising with managers with regards to contract renewal;
Tracks and co-ordinates HR basic Administration activities between the various divisions of Seaway 7 ASA and the UK HR Resource Centre;
Undertakes any other as hoc projects as required.
Functie eisen
Bachelor degree in Human Resource Management;
Fluent in Dutch and English, both spoken and written;
Excellent general administration skills with strong attention to detail;
Good communication skills, both written and oral;
Proactive, flexible in approach and customer focussed;
Able to plan and prioritise a challenging workload and manage customer expectations accordingly;
Able to work with highly confidential information, deliver with discretion and maintain the trust and confidence of our employees;
Minimum of 3 years of relevant working experience within a HR role / HR Environment;
Preference for international HR experience;
Good general IT skills, Office 365;
Good working knowledge of excel including how to use formulas & V-look ups;
SAP experience or similar people management system desirable.
Are you interested in the vacancy? Apply directly via the button below. When you have any questions, do not hesitate to contact us: 070-3609922.