Details
Type aanvraagUitzenden
Uren per week40
Datum30-01-2023
Vacturenummer103056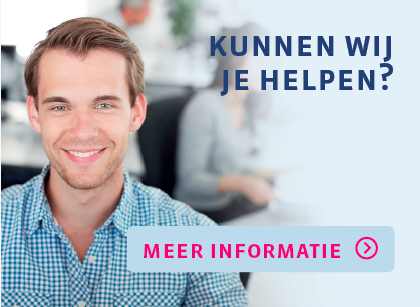 Recruitment Consultant
Functieomschrijving
For a client located in Capelle aan den Ijssel we are searching a new Recruitment Consultant. As a Recruitment Consultant, you have a knowledge of the European civil engineering market. You are constantly in contact with candidates and customers on an international level. You are always aware of new developments, projects and the positions within the civil infra industry.
What are you responsible for
360 degree recruitment for the civil infrastructure industry;
Administrative handling of activities with respect to recruitment, selection, secondments and deployment of temporary staff;
Consulting deployed employees and clients on any relevant questions;
Acquiring new candidates and clients in the infrastructure industry;
Negotiating wages and rates;
Facilitating and finalising agreements between candidate and employer;
Visiting clients and projects;
Pro-actively responding to the market developments.
Functie eisen
Fluent in Dutch and English;
At least 4 years' experience as a recruiter/ recruitment consultant at a specialized civil recruitment agency, or;
At least 4 years' experience at a civil engineering company;
A civil engineering education background is a big advantage;
Knowledge of the European civil engineering market, players and upcoming projects is a must;
Having an existing network of contact persons at potential clients and candidates is a big advantage;
Understanding of the different positions at Dutch infra projects and European infra projects;
Self-starter, pro-active, commercial focused.
What we offer
A competitive salary including an attractive bonus scheme;
25 vacation days (+ 4 additional days to be earned);
Study agreement-free training budget per year;
Travel allowance and pension scheme;
Room for new initiatives and ideas
Does this seem like an ideal position to you? Then don't wait any longer and apply directly via the button below! If you have any questions about the vacancy, please feel free to contact 070 3609922. We hope to see you soon!